You Get One Chance
To make a first impression
Cara Bendon is a branding and marketing specialist with 11 years' experience. Having worked with both national brands and start-ups, Cara firmly believes every new brand can use the same techniques as household names to establish themselves.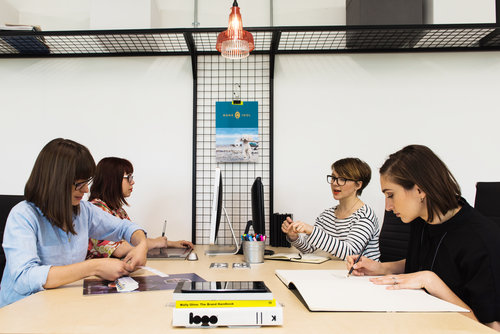 Cara begun collaborating with some of the best freelancers in the UK in 2013 and has introduced new members to the 'team' throughout the last 6 years to create a reliable and valuable resource pool.
Our talented network of tried and tested freelancers including digital marketers, web developers, animators, illustrators and senior graphic designers so we can easily scale up or down to create a team of specialists to fit your needs.
The idea is simple: by working together, we can bring clients something bigger and better than we could have achieved alone.
Most agencies aimed at the mid level business have the design skills, but not the strategic thinking. Combine Cara's strategic thinking and creativity for a powerful 360 approach.
Because of our specialism in branding, we start our design process by truly understanding your brand. That's essential for us, whether we're designing your brochure or overhauling your website.
WHY WORK WITH US?
Every project is assigned a team of at least two people, and carefully managed by Cara. Together we have the skill set to deliver full multimedia campaigns – branding, strategy, copy, stationery, websites, digital marketing and traditional advertising.